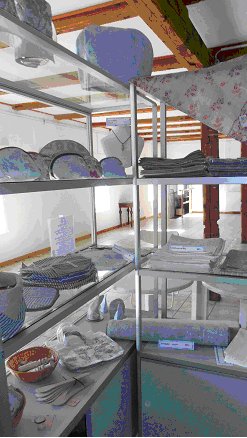 In the museum shop the products of the museum are sold, such as tablecloths, napkins, tablemats, towels and dishtowels.
Everything is woven of pure flax in the old patterns from Tommerup Weaving Mill.
Besides flax textiles imported from Lithuania Estonia and Sweden are sold.
The same categories of textiles are available in either pure flax or union linen
Visit the museum shop. The prices are very affordable.